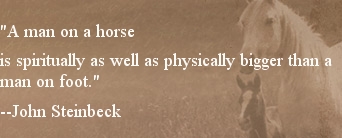 Stephanie Gallardi - Hunter Jumpers

​I have competed at the national level in the western United States and in Canada. I have worked with Olympic show jumpers and other top level riders. I am very active in the hunter jumper discipline in Montana. I have been on the board for Montana Hunter Jumper Association for 3 going on 4 years. We work with a community of horse enthusiasts to promote opportunities for showing over fences for riders and horses of all levels and abilities.

​I am an active trainer working with problem horses to refined show horses. Over the years i have built my tool box to be able to handle most problem horse issues. I have a very structured but fun lesson setting with emphasis on safety for both horse and rider. I enjoy watching riders grow with their horses to become a pleasurable ride, every ride!